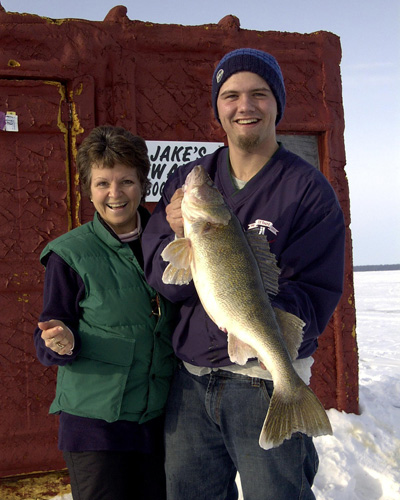 After very careful consideration, Jake's is getting out of the ice fishing business. It was not a decision we took lightly.
With the marriage of all of our kids and the arrival of grand kids, our lives are entering a new chapter. The ice fishing business allowed us to raise our family in the best possible environment. Paul's mom and dad, Dave and Celeste, started it in 1988, and Paul and Karen have been running it for 30 years now.
We sincerely thank you for your patronage!